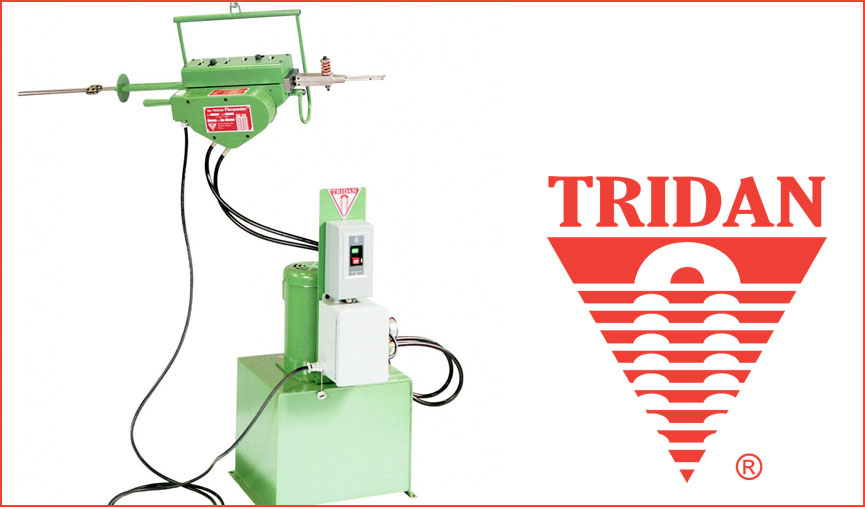 At Tridan International, we developed a unique coil expansion machine known as the Flexpander. The Tridan Flexpander comes in the FE and FE-5 models.  What a Flexpander does is expands mechanical tubes for heat transfer coils. It is unique designs and machines like these that sets Tridan International apart from other companies. By leading the industry in design and innovation, Tridan provides the best solutions for coil manufactures.
Tridan Flexpander Benefits
One of the advantages of our Flaxpander machines is the semi-portable design. YOu can move the machine to where you need it in the shop. The Flexpander – FE can expand two tubes per cycle and handle any work load. The balanced FE allows for you to rotate it to what angle you need it allowing for diagonal, horizontal or vertical expanding. While the FE and the FE-5 both can handle good volumes of work, the Quadpander is ideal for large volume of work.
The Quadpander QE was created for larger commercial or industrial producers. In addition, the QE can handle almost three times that of the FE or FE-5. Also, this helps provide manufacturers with lower cost and more efficiency in producing coils. Another great benefit of the QE is no limitations on the coil length being expanded. In addition, you will have excellent control of the coil dimensions.
While the Quadpander is a great machine, we do offer other coil expansion machines as well. The Super Flexpander – SFE and the Super Flexpander – SFE-4W are also available. The SFE is designed for specialized needs. This Flexpander is designed to expand large diameter coils, unique materials, and thicker wall coils. Both of these Super Flexpanders are currently available at Tridan International.
Finally, we strive to provide the best machinery for the industry. Our innovative machines and reliability set us apart from the other companies. Give us a call today at 217-443-3592 or fill out one of quote forms for a quote on Tridan machines today!