Tridan Dependable Durable Products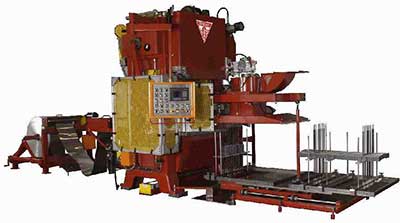 Tridan offers multiple fin press sizes, progressive fin dies, and all accessories including stock uncoilers, fin collectors, stock lubricators, stock threading devices, and spare parts for all press and dies. Tridan can fully satisfy the fin production requirements from the smallest to the largest manufacturers.

Tube fabrication machinery includes return benders, elbow benders, dual 90-degree 'crossover' benders, and 'hairpin' benders. In addition, we offer tube straightening cut-to-length machinery and manifold pierce and extrude machines.
---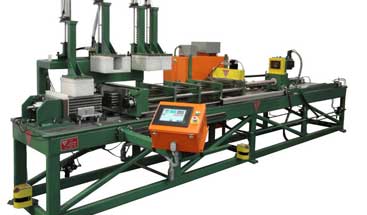 Tridan offers many coil expansion solutions from large coil to small coil, high volume to low volume. Tridan pioneered the Flexpander semi-portable expander series which is perfectly suited for small volume, model shop, and very large coil applications.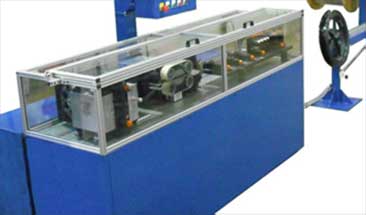 The MCCTL offers our customers high-speed production, a small machine footprint, and the most open tube end/highest quality tube cut with virtually zero port collapse. Critical machine motions are accomplished using state-of-the-art electric servos. Other actions are either mechanical or pneumatic.
---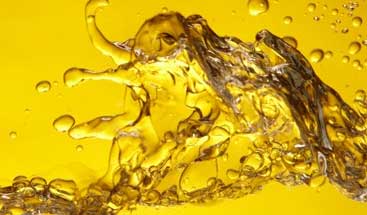 Tridan offers lubricants specifically designed for the processing of evaporators and condensers as used in the HVAC industry. Industrial products, hydraulic oil, and bearing lubricants are also offered. Additional special lubricants both synthetic and aqueous are also available.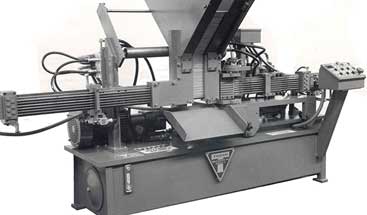 For more than 50 years, Tridan has continued to offer special machine designs to suit the exact needs of our customers. We can provide research and development tooling, plus sample product runoff. Tridan also provides complete confidentiality with any new or proprietary design.
Products From Tridan
Our durable products have been providing reliable service for companies all over the globe. In addition to the best fin production machines, we offer top-of-the-line parts and service. Finally, with decades of experience, Tridan International provides the best machines in the industry. Visit Innovative Automation for even more options.