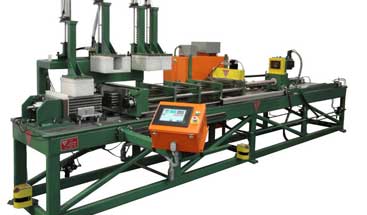 For information about parts, please contact:
Beth Curry
Email: [email protected]
Parts & Service
217-443-3594
---
Please fill out the form below for parts or service, we will respond to your request in a timely manner.
*Denotes Required
At Tridan International, we strive to provide the best parts and service for all our equipment. Also, if you own a Tridan Flexpander and are looking for a few tips on maintenance or adjustments click here. These tips can help you adjust the torque for your Flexpander. Of course, if you have more parts or service questions on different Tridan equipment please fill out the form above.
Parts and Service Department
Our customers are our number one priority at Tridan International. We take pride in our high customer service record. In addition, we feel that by providing quality customer service, our customers will remain loyal to Tridan. No matter if you need parts for a Flexpander, Fin Collector, or any one of our great products, we will help you.
Along with quality parts, we can provide you with the service you need to get your equipment up and running again!