GENERAL MACHINE DESCRIPTION: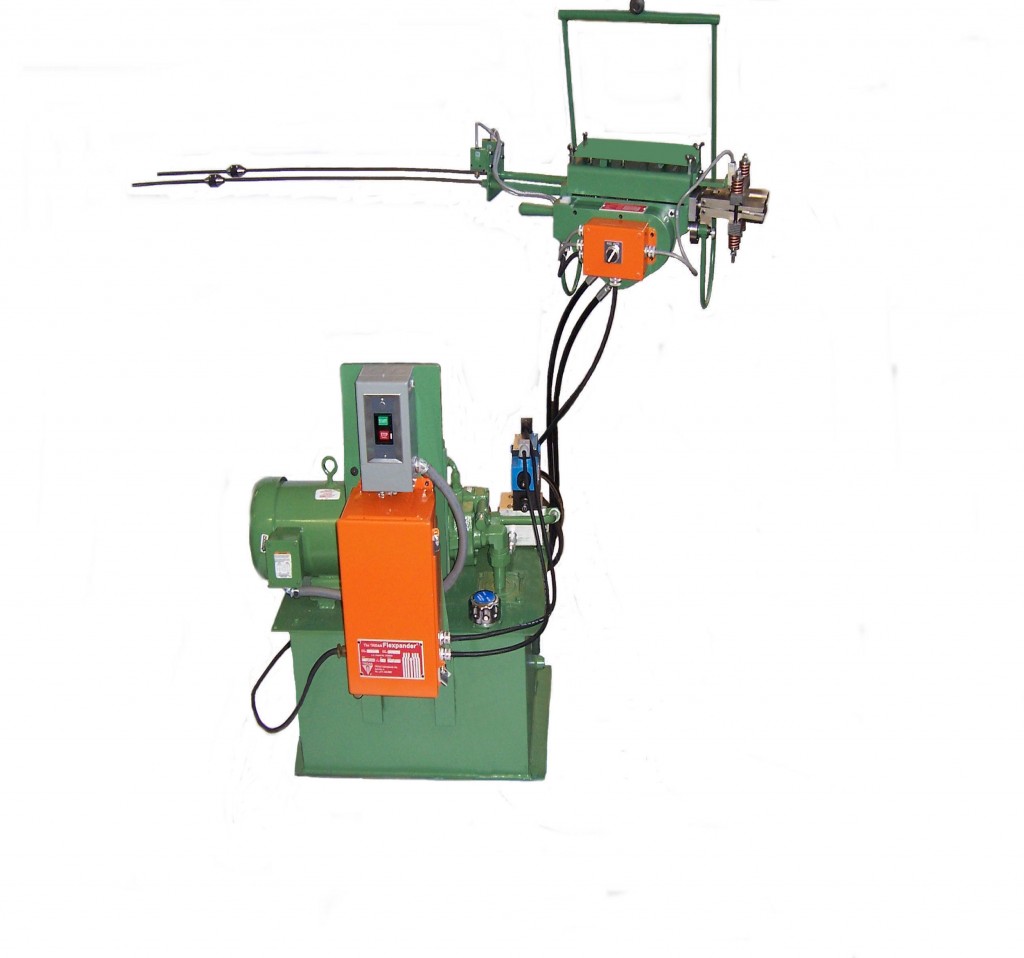 The Tridan Model SFE-4W Super Flexpander is a special WIDE version of the FLEXPANDER that offers a larger hydraulic power unit for increased expansion speeds. Also, at 20 feet/minute expand and 40 feet/minute retract, this unit is more than double the standard machine retraction rate and is capable of expanding tube centers up to 4.000″ (101.6mm).
The Super Flexpander SFE-4W Feature
The SFE-4WS is a hydraulically powered semi-portable mechanical tube expander designed for the expansion of heat transfer coils, which use conventional hairpin-or-straight tube and return bend construction. It is designed to expand two (2) tubes per cycle, so production can include both legs of a hairpin bend or two straight tubes having outside diameters between 1/2″(12.7mm) and 1.000″(25.4mm). The maximum finned length expandable is determined by the length of expander rod used.