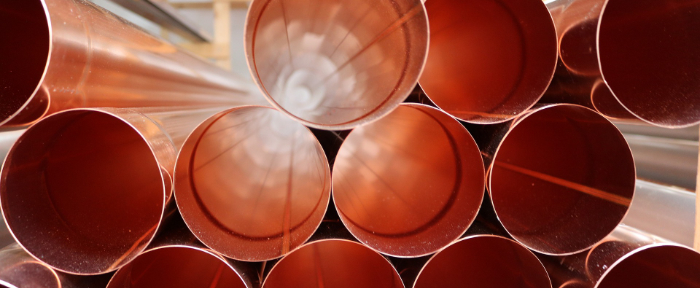 Soft copper is used in HVAC systems and other types of systems. When it comes to a copper pipe straightener, Tridan has the machines you need.  In addition, we have a variety of straighteners and end-forming machines. These machines can handle any size workload. The STMBC for example, can cut to length and has a chip-free cut-off.  Of course, this is just one of the many dependable machines we offer.
Tube straightening is needed in a variety of industries such as HVAC, automotive, plumbing, and more. Copper and soft copper tubing are used for these industries as well.
A copper tube straightener is an invaluable machine when it comes to tube production.  Here at Tridan International, we carry a variety of tube straightener machines for you to choose from. Our tube fabrication machines include the STMBC, the STMC, the tube straightener STVC, and also an extrusion straightener the STDS.  When it comes to coiled tubing, the STVC Tube Straightener is the machine of choice.
Soft Copper Uses
This type of copper is used for the bending of the tube to fit in tight areas. Rigid copper is used more for water lines and it cannot be bent. The rigid copper tubing uses elbow fittings to angle around areas. Copper is used in HVAC systems.  It is known to be used in refrigeration or air conditioning systems. Usually to move hot and cold water throughout the system. In addition to copper straighteners, Tridan also carries fin production machines as well. Fins are another essential part of an HVAC system. We are a fin machine manufacturer.
At Tridan International, now part of Innovative Automation, we have all types of volume machines. Our fin production machines handle large to low volume with ease. In addition, we offer accessories to help with your fin machine. Accessories such as die carts. stock dolly, or a stock threader.  These are just a few of the great machines available today!
Finally, contact us today or give us a call at 217-443-3592. Located in Danville, Illinois, we ship our products all over the world. With our impeccable reputation and great customer service, you will be glad you bought from Tridan International.