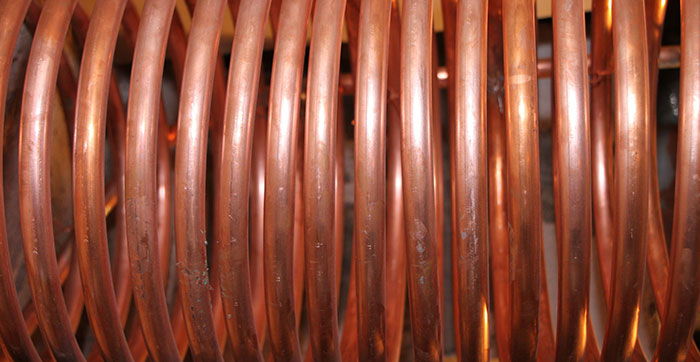 Copper tubing is a versatile tubing that has many uses. One of the main uses is in plumbing for supplying hot and cold water.  Also, Copper tubing is used with gas lines as well. These are just a few examples of how it used, but copper tubing is also a huge part of HVAC systems. The most common type of this tubing is soft copper and rigid copper.  Soft copper is also known as ductile, it easy to move and bend and is best for flare connections.
Rigid copper is usually used for water lines. As you may have guessed, rigid copper cannot be bent and uses elbow fittings to position around corners. Out of the two types, soft copper is usually used in HVAC systems.  To straighten the copper tubing you need a tube straightener to do that and that is where Tridan comes in!
Straightening Copper Tubing
When it comes to straightening tubes, Tridan has an extensive line-up of machines to choose from. Our tube straighteners are STMBC, STMC, STQC-4W, and STVC. The STMBC and the STMC also have end forming capabilities as well as straightening. They are also belt-fed which helps keep production moving right along. These machines are highly durable and have very little maintenance keeping downtime to a minimum.
For form ending, the STQC-4W End Former can produce bell or flare end on your tubes. By choosing a Tridan International machine you can rest assured you are getting one of the best machines today. Tridan has been producing tube fabrication machines for over 50 years. Our experience and expertise really reflect on all our products. If you would like a quote for our products please use our easy quote forms. Finally, if you have other questions please call us at 217-443-3592 and one of our experts will answer your concerns.