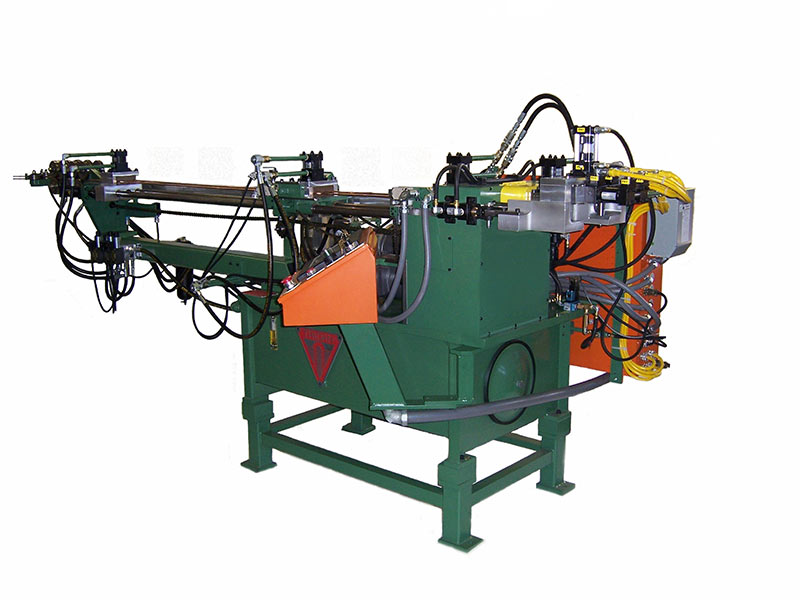 Depending on the industry and use, there are different types of end forming you can use for tubes. The tube end-forming process is usually used for a connection to other tubes, hoses, or other objects.
There are different types of tube end forming. Types such as expanding, reducers, ram forming, and rotary spinning to name a few. The expanding option expands a tube by the use of segmented fingers and a tapered mandrel inside the tube that will increase the diameter.
The reducing process actually reduces the size of the tube by using segmented tooling. Ram forming uses a ram and vice type action to make the plug expand and ring reduction. With rotary spinning, it will create open-end flares by using a rotating flare head that is moved by a hydraulic ram.
Tube straightening and end forming are essential to make the right product for HVAC systems. At Tridan International, we have an extensive line of end-forming machines that can get the job done. The Tridan STQC-4W end former will simultaneously produce a bell and flare at the end of the tube with the optional tube end forming system.
When you purchase a Tridan machine you know you are getting one of the industry's best machines and we proudly stand by our product. Our customer service is second to none and we strive for complete customer satisfaction. If you already own a Tridan machine and just need parts or service please feel free to contact us here.
Also, if you would like a quote on a new machine or possible replacement parts give us a call at 217-443-3592 or request a quote today. Finally, since 1966 we have been an industry leader in providing durable machine solutions to coil manufacturers. Furthermore, we have clients all over the world and we are always looking forward to meeting new customers!