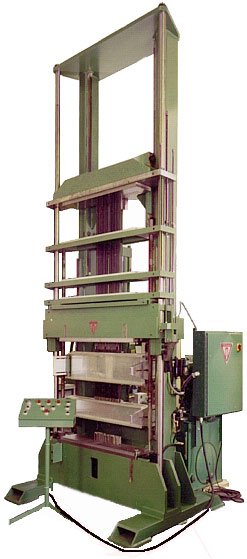 The Tridan Model LSEM Low Profile Single Sided Expander is designed for the simultaneous expansion of all tubes within a plate fin type heat exchanger. Also, this Low Profile Expander is ideal for shops with limited space.
It will also simultaneously size and final bell the coil. This innovative Tridan design provides for a 30% reduction in overall expander height when compared to a conventional expander with the same coil capacity.
Low Profile Expander Available
We strive to provide the industry best customer service. In addition, we have been providing quality machines and parts since 1966. Our client list is from all over the globe and we are always here to serve you. At Tridan International, we carry a wide variety of expanders to choose from. Finally, contact us today and find out more about our great products.