As one of the leading manufacturer's in fin production machinery, Tridan International offers high-quality fin press and die machines. When it comes to creating fin designs for the use of heat transfer in various industries, Tridan's fin press and dies are your best option. Because of their superior quality, our fin press and fin die, as one, create precise fins with limited scrap.
The Fin Press Machines
Tridan offers hydraulic fin press machines with the stamping power necessary to fulfill most jobs at hand. The versatile press machines are capable of using the various fin dies, also produce by Tridan International.
Some of the fin press models available from Tridan International are: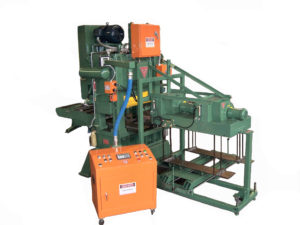 Fin Die Production
There are many benefits to using fin dies produced at Tridan International. The ability to create more product for each piece of raw material used in the fin press allows for less scrap material. Not only will Tridan's fin dies save you money with less scrap, but also are beneficial to the environment.
High quality fin press and die machinery allow for precise cutting. When it comes to various applications of fins, precision is very important. To ensure proper heat transfer, it is important that the fin is properly produced. Manufacturers can also benefit from some unique and time-saving features built into Tridan's patented processes. The RBL-45 Fin production machine, for example, allows for use of several dies in one Fin line.  This ensures that you have high quality and efficient Fin production.
For more information on fin press and die systems from Tridan International contact us today. We will get you a quick and easy quote on a high quality fin press and die system.