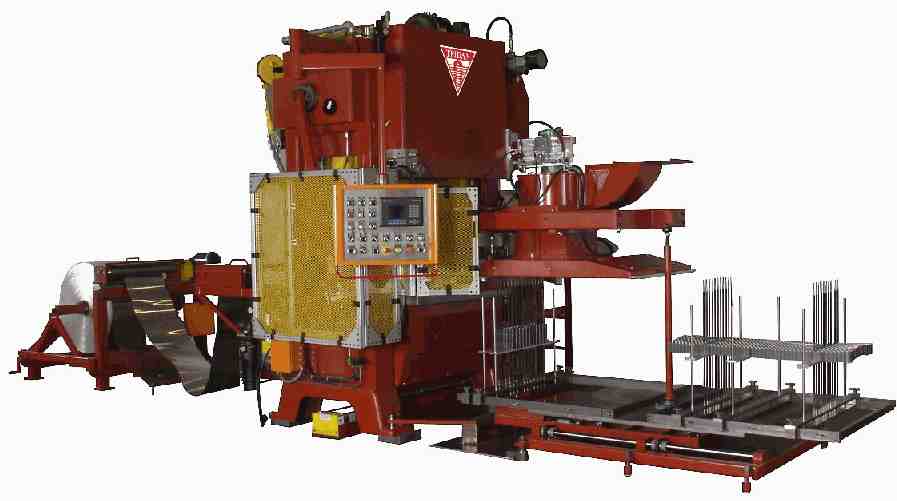 The Model HFP75 press is engineered for use by high volume manufacturers of heat exchanger coils. It combines traditional mechanical press frame technology with a state of the art guiding system. It also has operator-friendly controls to form a unique press to run fin dies.
HFP75 Features
It has features that improve productivity by decreasing set-up time and increasing ease of operation. It has the rigidity required to ensure parallelism of the top and bottom shoes of the fin die and it has the reliability that is demanded of today's manufacturing environments.
Fin production is essential to any HVAC system. In addition, you need a machine you can rely on. That is where this fin production machine comes into play. Like many of our high-quality fin production machines, it is built to last. Also, no matter the volume this machine can handle it.
At Tridan International, our customers come first. We pride ourselves in industry-leading customer service. In addition, our parts and service department can help you maintain all your Tridan machines. As part of the Innovative Automation family, we benefit from great resources.  With this partnership, we can offer the full heat exchanger service you need under one roof. COntact us today at 217-443-3592 or use our easy contact form.