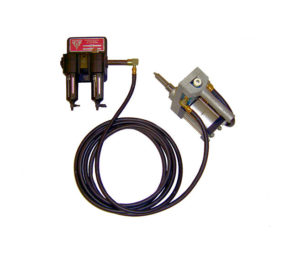 At Tridan International, we have a wide array of coil expansion machines that can handle your needs. Of course those not familiar with coil expanders, they are devices or machines used to increase the diameter of types tubing. The expander is made up of several sections that are then added to a threaded shaft. Then the device is inserted into the tube, and the expander is then tightened. This will force the device to push outwards and then results in the expansion of the tube.
Our Coil expanders become more beneficial with end sizing of tubes.  They can easily be shaped as bell and flare or just bell to custom specifications and fully ready for bend insertion. Many industries use the products that are made using our tube expansion machinery.  HVAC system and heat exchanger manufacturers for example; use them for building products. Those in turn, are used in many factories and industrial complexes world wide.
Horizontal or Vertical Expander Machines
Tridan International is one of the nation's leading manufacturer of tube expanding machines. With our extensive line of coil and tube expanding machines, we have machines that can accomodate any size business. Horizontal and Vertical, from high volume to low volume, we have it. Also, we offer semi-portable expansion machines as well. For example, the Flexpander-FE is one of our most popular models. The FE model can expand two tubes per cycle which then allows it to expand coils with a U-bend or straight tube.
The quality Tridan brand name brings reliability and durability to every product we offer. We have been a leader in our industry since 1966. Based in Illinois, our products are used all across the globe today. Tridan stands by all our products, and we offer parts and service for our machines. You can give us a call today at 217-443-3592 or get a quote on one of our great products. Either way, rest assured that when you purchase a Tridan machine for your business, you are getting the best machine available today!