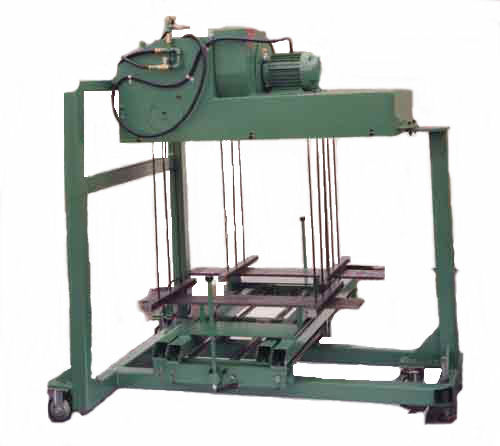 RECIPROCATING-TYPE SHUTTLE – Model VC-2RM:
The collection arms are located side-by-side and reciprocate back and forth under the Vacuum Unit. Also, since this shuttle type is primarily used for longer fin lengths and heavy fin stock materials. In addition, the arms are supported on recirculating ball-type bushings, which run on turn ground and polished shafting. Furthermore, the arms may be separated so neither arm is located under the Vacuum Unit, which is helpful during set up of the die.
Fin Collector – VC – 2RM Advantage
The main advantage of this type of shuttle is that it can be used for longer fin lengths if purchased with length increasing options. The Fin Collector – VC – 2RM is part of our medium volume line of fin production machines. In addition to the VC – 2RM we also offer the Fin Die – RDVS and the Fin Line – RLB45.
As with all of our machines we offer parts and services for the VC – 2RM. Our machines are built to last and if you are having any issues contact us right away. With decades of experience, our staff is always willing and ready to help. Need a quote on our fin production machines? Fill out our easy quote form today for a quote on any of our machines.
Innovative Automation – Tridan – Livernois
Recently Tridan International was acquired by Innovative Automation. In addition, Innovative Automation acquired Livernois Engineering as well. The three companies all benefit each other rather well and prove they are Better Together.  With Tridans leading-edge machinery solutions, and Innovative Automations engineering and design they can over one of the best products available today.
When it comes to fin production or coil manufacturing the first name you should think of is Tridan International. Finally, give us a call today at 217-443-3592 and see what Tridan/Innovative Automation/Livernois can do for you!