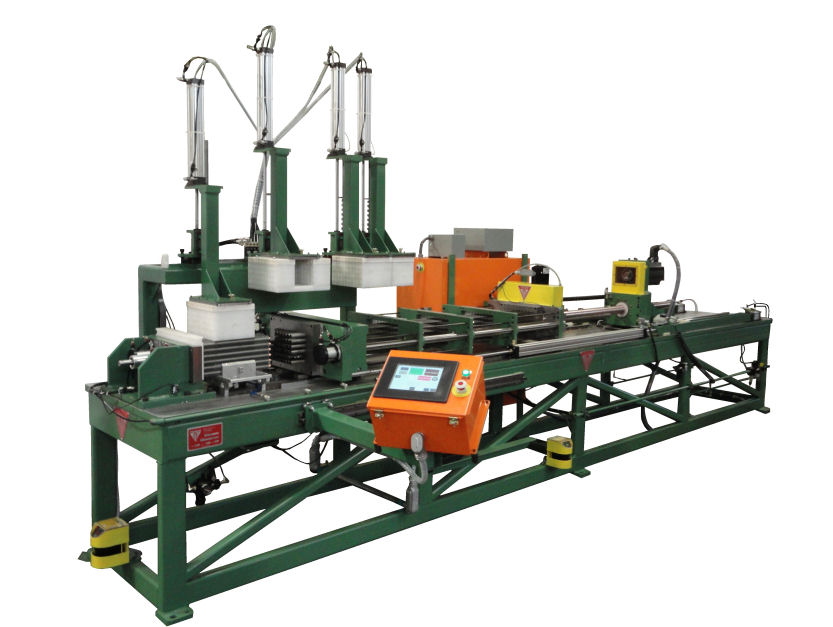 At Tridan International we offer an extensive line of machines that can handle coil expanding. Furthermore, our expanding process is a mechanical expansion.  To describe what coil expanding actually is, it is the expansion of tubes that have been laced through the holes in a stack of fins to create an interference fit in the hole to lock the tubes and fins in place.
Coil Expanding and Joining Fins and Tubes
To make an assembly strong you should have a solid joining of fin and tube. The joint that is formed between the fin and the tube will create a path for heat conduction. Also, if this joint is not done correctly, it may allow it to become a barrier to allowing heat flow.  At Tridan International our expanding machines are used to expand the diameter of your tube.
No matter if you are looking for a high volume or a low volume coil expansion machine, Tridan has the right machine for you. Our coil expansion machines can handle anywhere from large to small coil and anywhere in between. We offer horizontal, vertical, semi-portable, and tube end expansion machines.  With our Flexpander semi-portable expander series, it makes a great fit for smaller shops that still have a need for expansion of larger coils.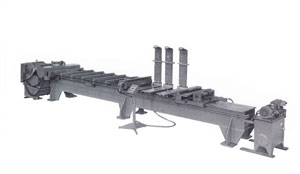 The Flexexpander – FE, an original Tridan product, is able to expand two tubes per cycle. This allows it to expand tubes with a U-bend or straight tube and return bend construction. In addition, to great innovations such as the Flexpander lines, Tridan offers an extensive line of coil expanding products that can benefit your company. While we do have products for smaller volume companies, we also offer larger volume machines as well.
A great example of a large volume coil expander is the Qual-Ekon- HE. This large volume coil expander is fully automatic and can handle the largest jobs. If you have any questions on the coil expansion capabilities of our products, please give us a call at 217-443-3592. You can also use our easy contact form and one of our specialists will answer any question you might have about coil expanding.
Equipment To Build Heat Exchangers
Heat Exchanger does exactly what the name says, they displace the heat from one part of your system to another. They do not provide the cooling, but they move the heat to the part where it will be cooled. Parts that are heat exchangers are generally known as condensers, evaporators, or earth coils. A great example of a heat exchanger is an air conditioning unit. The heat is transferred and cooled using a refrigerant.
---
Get Machine Quotes for Building Heat Exchangers
Heat exchangers serve a major role in heat transfer solutions for various machinery in different industries. With that being said,  a specific type of machinery for building heat exchangers is needed for production. The type of heat exchanger you are looking for determines the type of machine needed. Tridan fin machine models are built to handle different levels of production. With a wide variety of fin press production machines, companies in any industry can contact Tridan to get a machine quote.