Micro Channel Cut To Length – MCCTL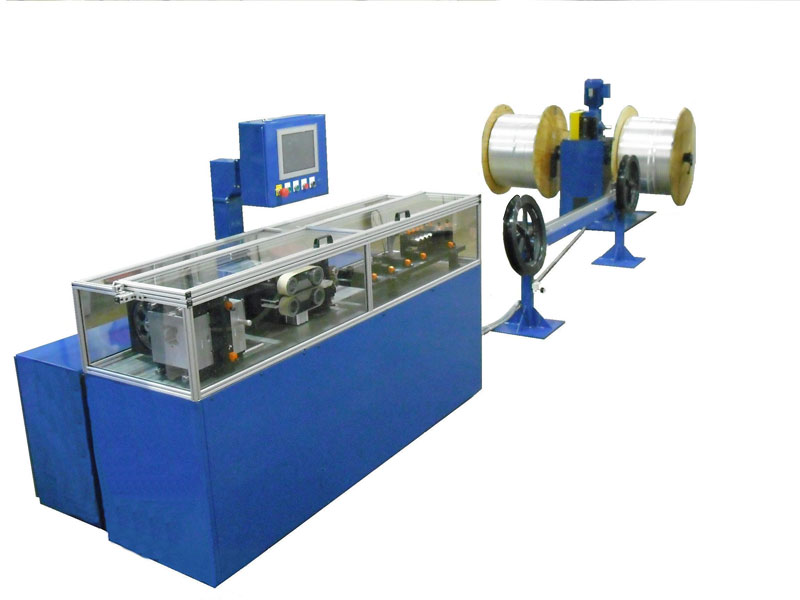 The Tridan Model MCCTL is a fully integrated system for cutting aluminum micro channel tubing to length. The system produces 120 parts per minute (based on a benchmark part length of 600mm) and our Patent Pending score and pull apart cutting method produces a very high quality cut with virtually no port collapse.
The system is fully integrated and includes:
Dual Powered Decoiler for level wound coils of extruded aluminum micro channel tubing
Two plane sizing and straightening section
Servo powered belt feeding system
Tridan's patent pending score and pull apart cutting system
Critical machine motions are accomplished using state of the art electric servos. Other actions are either mechanical or pneumatic. The control system is Allen Bradley and provides control for fully automatic operation as well as manual control of most machine motions.
Optional features include:
Inline end forming
Vision inspection
Size inspection
Sorting and stacking