Tridan International has new products in Illinois! While Tridan is still selling its classic equipment, the company is realizing new products onto the market. After 50 years, Tridan has recreated its unique flexpander to meet modern standards! So, what is a new product hitting Illinois? Furthermore, what other equipment should people be looking at?
New Product: The Servo Flexpander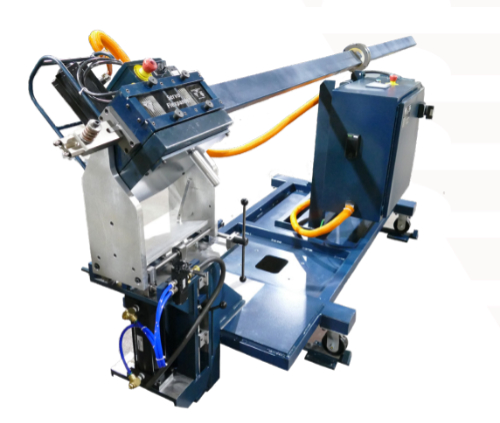 So, what is the Servo Flexpander? This flexpander is a modern upgrade to Tridan's original design, that has been used by thousands since its release. After 50 years, the latest designs use technological advancements to achieve seamless integration and operation. The new flexpander will completely change the market for portable expanders. Instead of limiting two tubes per cycle, the equipment can handle a wide variety of coils! While the original could only bend copper and aluminum, the servo super flexpander can bend mild steel, cupro-nickel, and stainless steel!
In addition to the increase in capabilities, the new product guarantees excellent quality thanks to precision control of the rod, tip, and jaw function. Operations are more versatile and flexible than ever before! However, Tridan has an extensive list of amazing products beyond the flexpander.
Other Tridan Products
While Tridan is promoting its latest equipment, our company prides itself on having the best equipment on the market. Tridan provides a variety of products that fit the specific production needs of our clients. Tridan customers can get products for:
While the servo flexpander is the latest and greatest, Tridan has amazing products that are meant to last customers for decades.
Get New Products with Tridan International
Whether you are getting new products in Illinois or ordering something classic, Tridan has everything you need. Since 1966, Tridan International has been dedicated to providing durable machinery solutions for customers. All of our products are built for decades of dependable operation for a wide variety of tooling. Get machinery that can withstand the demands of daily production by getting a quote for one of our high-quality equipment.