Tridan International introduced the first Flexpander almost 50 years ago. Since that time, 1000's of these hydraulic workhorses have been implemented in almost every heat exchange manufacturing facility throughout the world. This classic Flexpander is still available. Additionally, we now offer our new Servo Flexpander!
High speeds at high expansion forces are a standard with the Servo Flexpander and no longer are you limited to two tubes per expansion cycle.
Seamless Integration
The servo-driven functions of this new line of Flexpanders allow for seamless integration with other manufacturing components including our line of Fixture Tables and Lift Balance Carts. Lift Balance Carts can support the new Servo Flexpander and also come in manual as well as multiple-axis control for programmable performance matched to your coil requirements.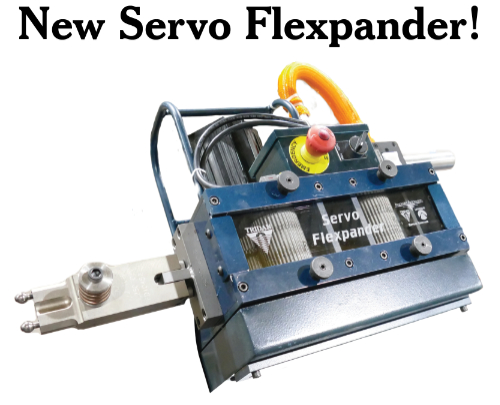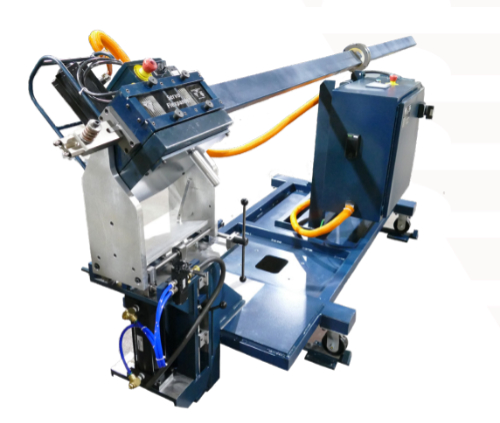 Features
The highly flexible operation allows the operator to control which tubes in the coil are expanded in any sequence
Versatility in operation by allowing the expansion of tubes in a variety of fin patterns.
Agility in operations allows different models of coils to be expanded consecutively.
Capability to expand a wide variety of materials from aluminum and copper. Also, mild steel and stainless steel at high expansion speeds.
Excellent quality due to precise control of the rod, tip, and jaw function. Providing excellent tube-to-fin bond and control of final coil dimensions.
Configurability for a wide range of tube sizes/tube center distances through simple tooling changeovers which are field upgradable.
Available in Standard, Wide, and Extra Wide Format allowing for up to 12 tube expansions per cycle with pushbutton adjustment of expansion length for precise expansion control.
The Tridan Servo Flexpander at Multiple Angles
---
Compare the Tridan Servo Flexpander with the other Flexpanders in our line of Portable Expanders.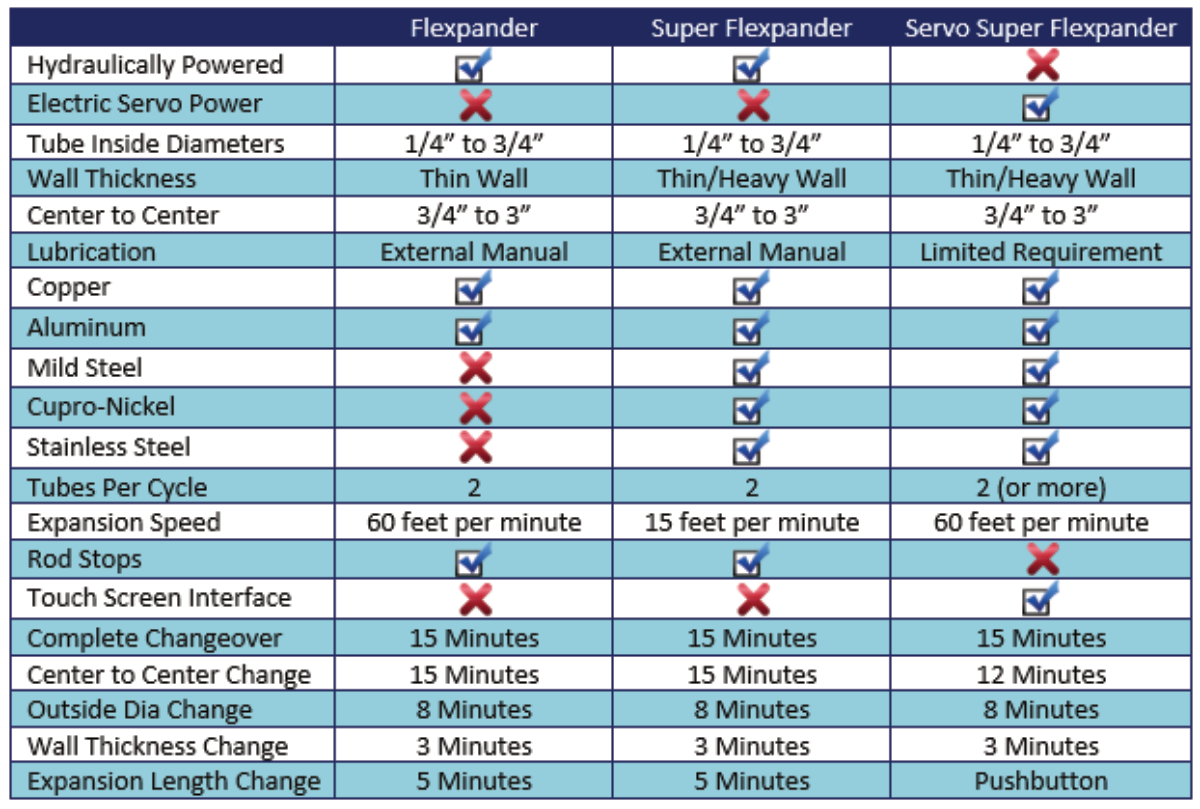 The new Tridan Servo Flexpander completely changes the market for Portable Expanders. No longer limited to 2 tubes per expansion cycle, the new machine can accommodate a wide variety of coils. In addition, our Engineering Staff is available to discuss how the Servo Flexpander can support all your coil manufacturing needs with a single flexible platform. Finally, for even more reliable machines you can depend on visit Livernois Engineering or Innovative Automation.
---