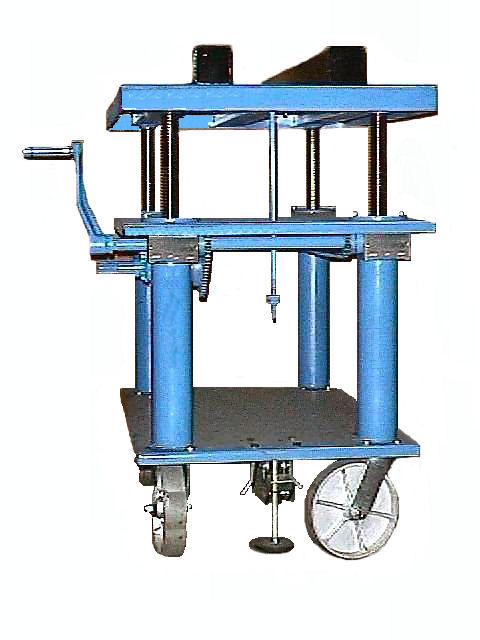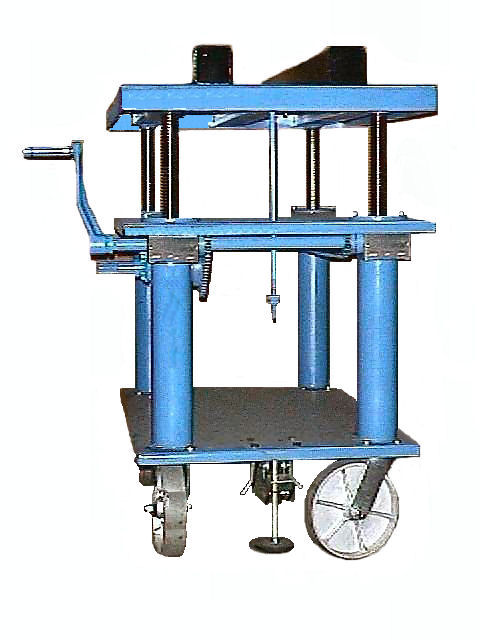 This DIE CART is rugged, production-proven piece of equipment that is designed to handle up to 5,000 lbs. Used by the tool and die technicians in the TRIDAN factory. A mandatory lift table when working on preventative die maintenance. The DIE CART saves valuable time, prevents injuries to personnel and eliminates costly damage to tools and equipment.
Die Cart Uses
Although designed and built outside, the design and construction meet and exceeds all the rigid standards. Which have become synonymous with the name TRIDAN. The DIE CART incorporates the design knowledge and workmanship of an organization intimately aware of the particular needs of such equipment.
If you are interested in this accessory or any of our other accessories give us a call today at 217-443-3592 or use our contact form.
Finally, our experts and service department can answer any question you have about Tridan products. We strive to provide the best customer service in the industry. Our parts and service department can help you with any problems you have.