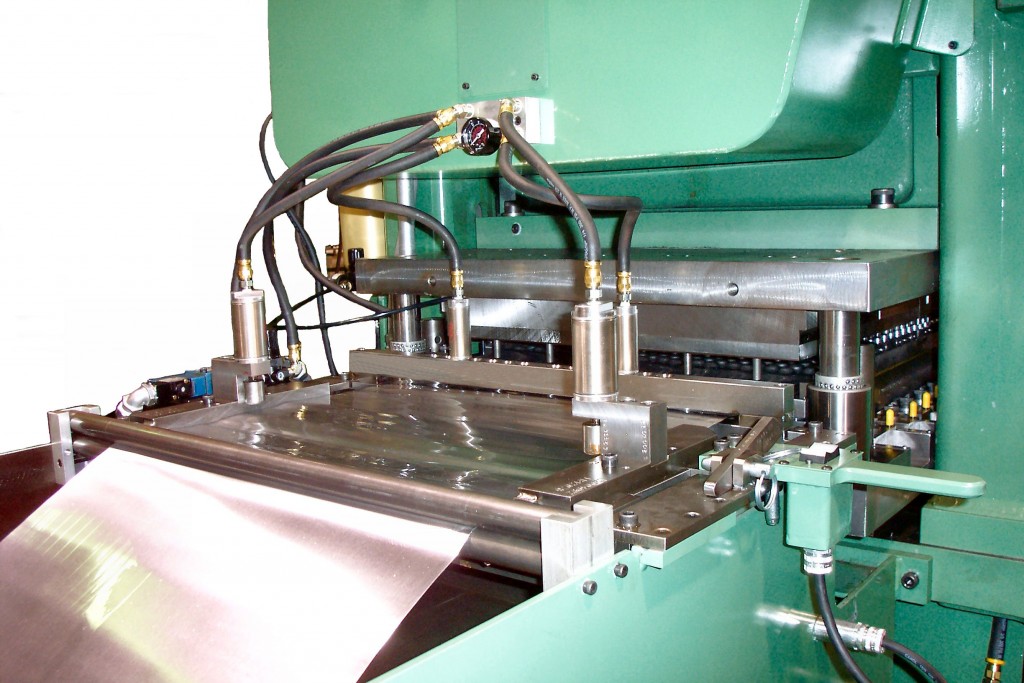 TRIDAN® (FST) FIN STOCK THREADING DEVICE
The TRIDAN® (FST) enables faster and safer threading of the fin stock through the progressive stations of the fin die. The device is built into the forward section the Fin Stock Lubrication Tank. It employs a pair of air-operated feed transfer and holding clamps operating on ball bearing slides, and is easily preset to the required feed travel length.
The feed and return strokes are manually operated from a control lever with a control switch used to sequence the engagement and disengagement of the feed and holding clamps. Adjustable stock side guides are also incorporated into this device.